Mixed-media.
Art Resin
was kind enough to send me a bit of their lovely fine art quality resin so that I could share my experience with the product. Theirs was the resin I used in my other resin pieces (which I purchased long before they contacted me), so I was very happy to have this opportunity! My thoughts follow.
Size: 9 x 12 x 1.75 inches
Materials: Wood, resin, inkjet transparency film, acrylic, iridescent flakes, iridescent medium, alcohol ink, gravel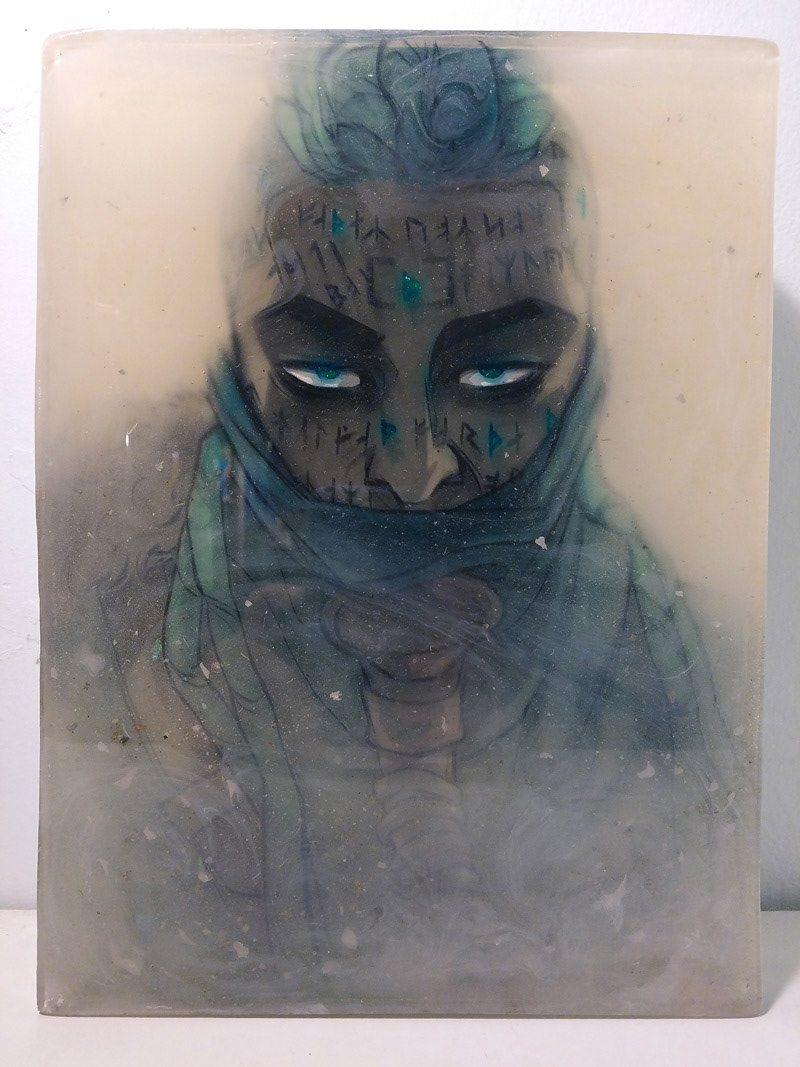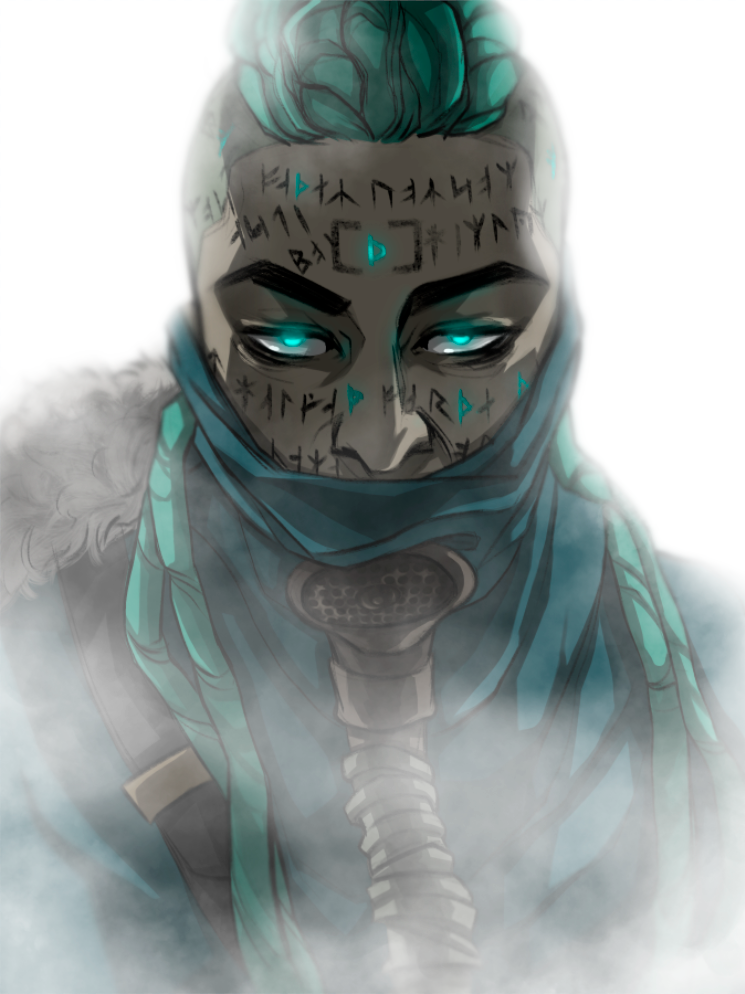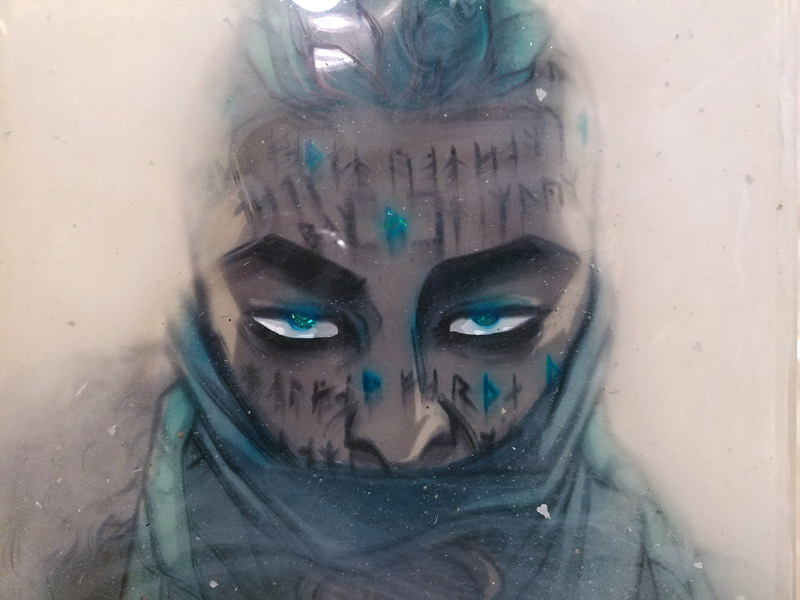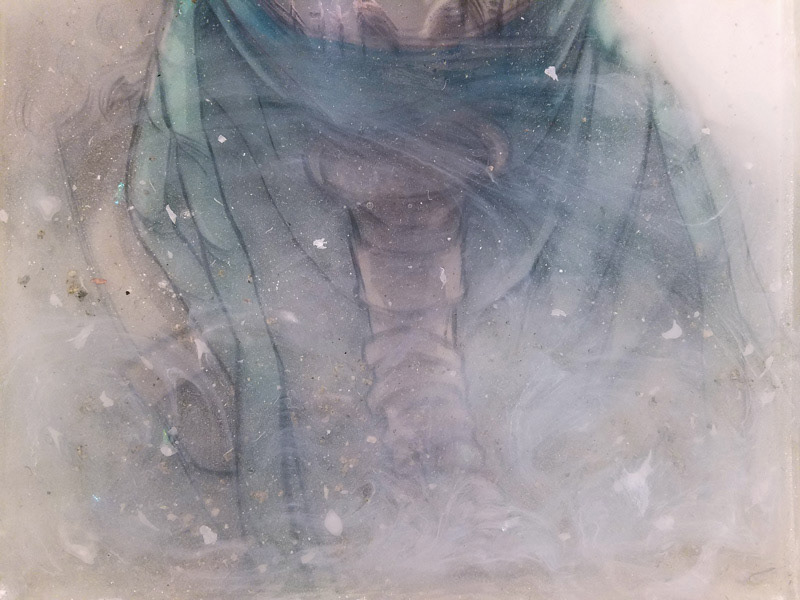 The process of creating this piece started with printing the layers of the original digital painting on a specific type of inkjet transparency film (which was surprisingly hard to find).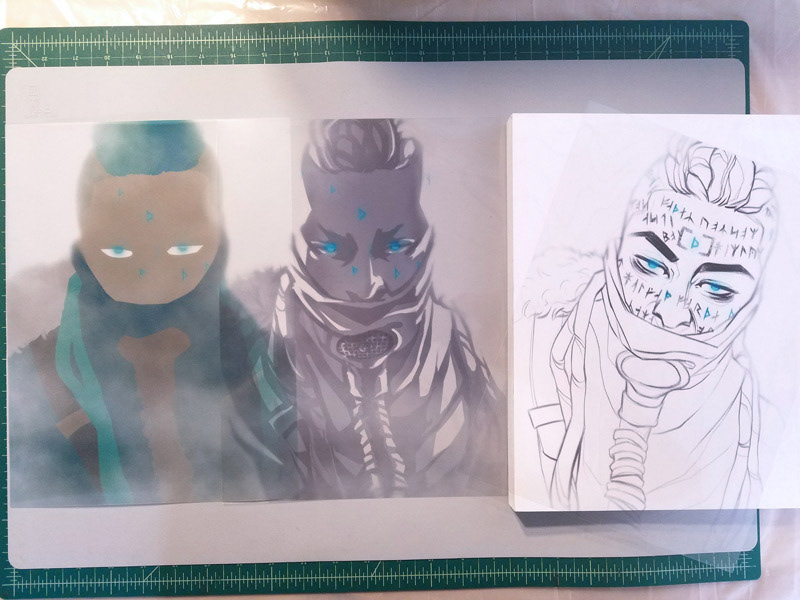 Next, I mounted the prints on a 9x12 wooden painting panel in layers of resin, and enhanced the piece with the gravel, paint, and iridescent flakes.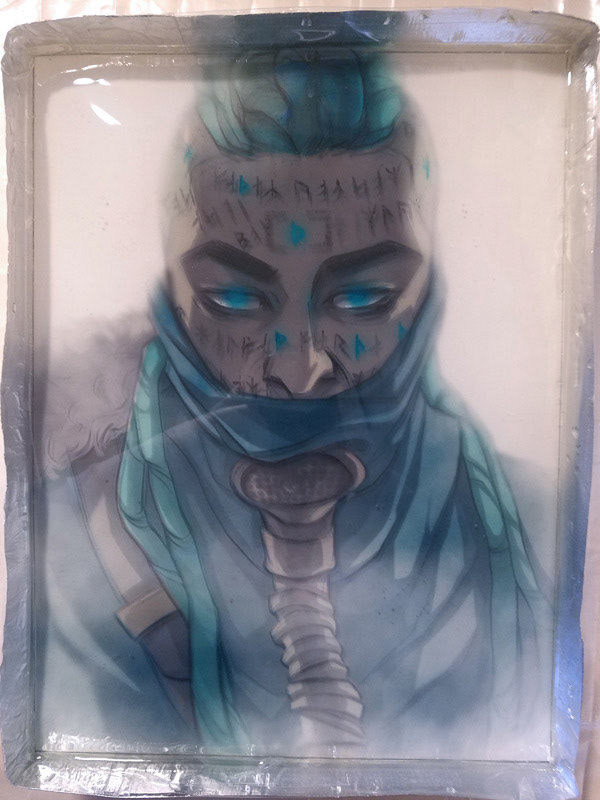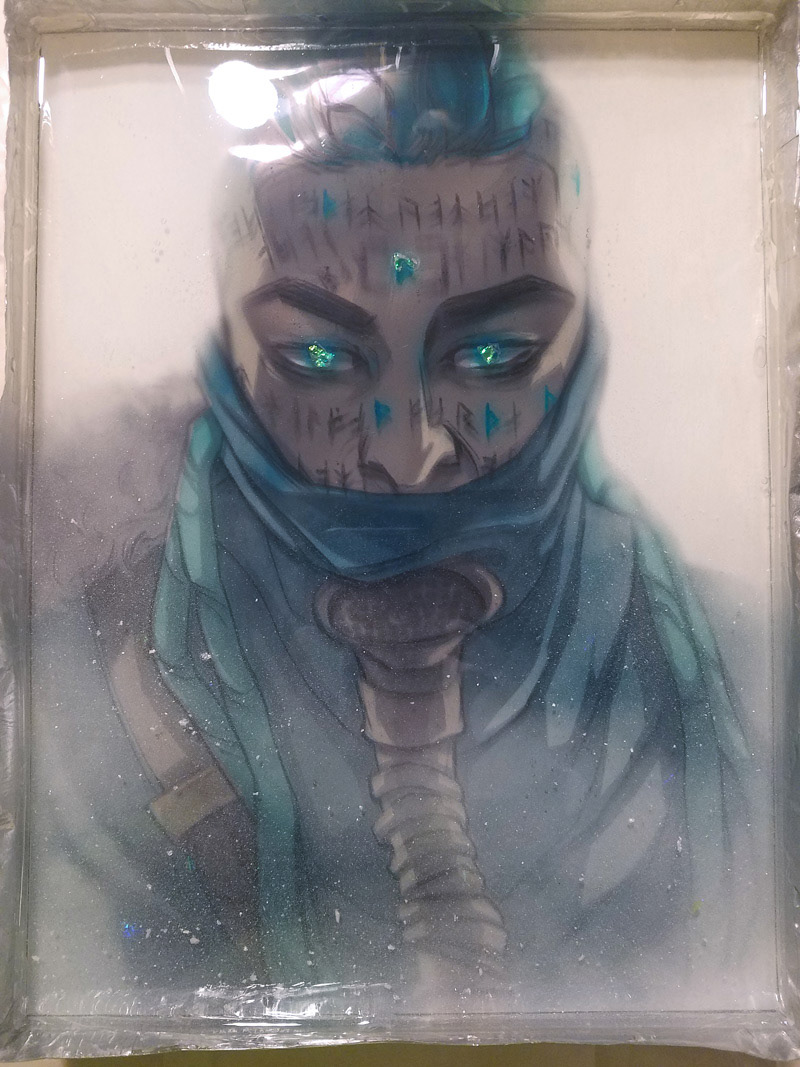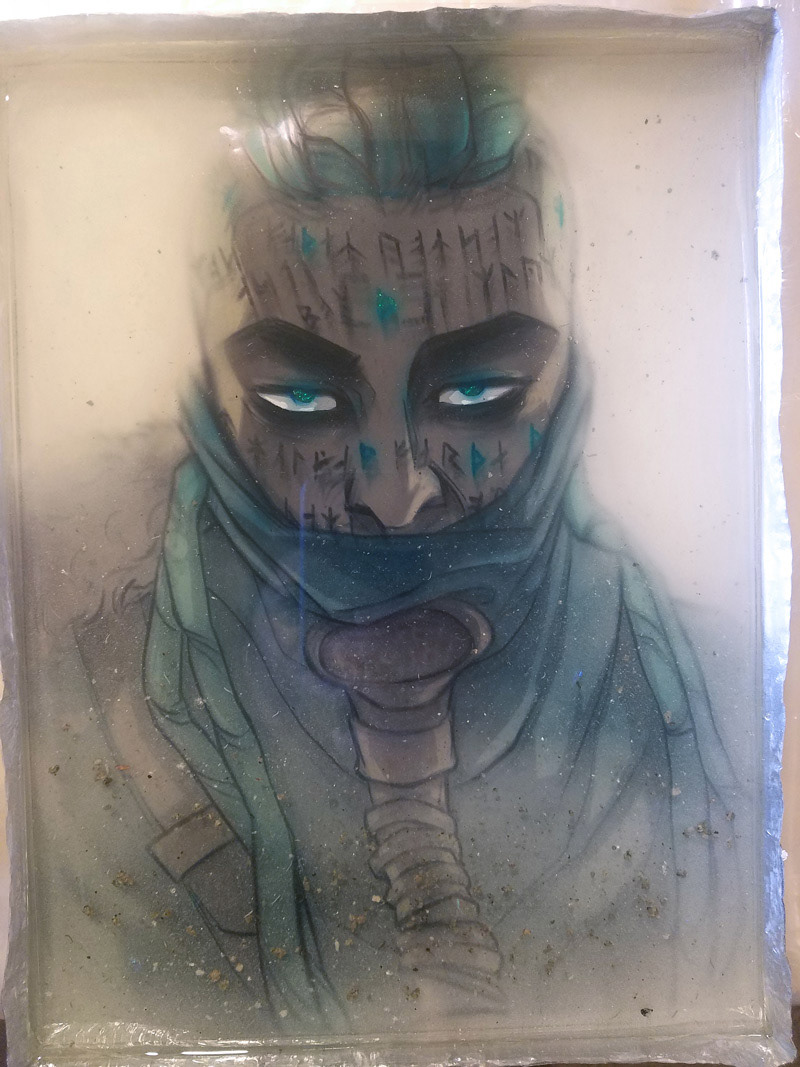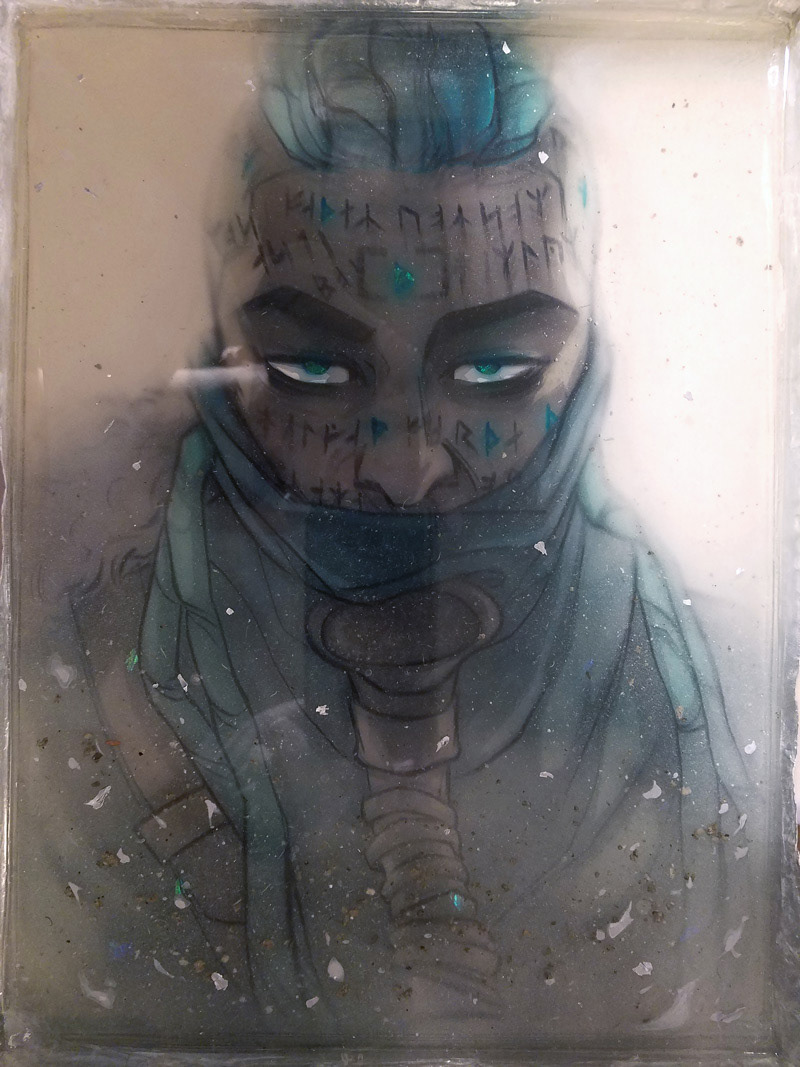 I found the creation of this piece to be quite challenging; not because of the materials, but because the artistic decision-making process was especially difficult for this subject and medium. I had to be very mindful about my choices, which is a definite change from the typical undo-happy freedom I have when creating digitally. This piece was my most ambitious resin work to date, and though there is a generous 45 minute working time with the Art Resin, once it was cured, that's all she wrote (haha). 
Overall, I finally reached a point where I liked it well enough to stop, but I definitely consider it a test of the theories and processes I will use in subsequent  resin pieces. As far as my views of the product go, I have loved and still love Art Resin as an artist, and I appreciate that it is non-toxic, non-yellowing, and fine-art quality so I can create long-lasting and beautiful work.